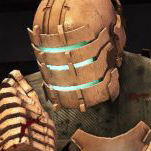 According to an article by Reuters, Electronic Arts' space-age horror sequel Dead Space 2 will be hitting store shelves some time in 2010.
The report itself reads, "Electronic Arts has a pair of horror offerings for gamers."
"The publisher recently shipped Dead Space: Extraction for Wii, which is a prequel to last fall's Xbox 360, PlayStation 3 and PC hit. Dead Space 2 is in development for next year."
Dead Space 2 has reared its head several times over the past few months, the most recent occasion being when the game was listed on Linkedin as having entered pre-production stages. Despite this, Visceral Games has yet to divulge any concrete information on the project.
Still, with Halloween just around the corner, why not dust off the original Dead Space while you wait?