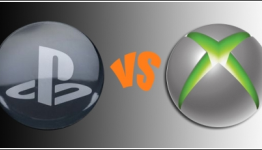 So as always I was browsing around the internet looking at the hottest topics out there, and found something common is yet again getting hot. The whole PlayStation Network vs Xbox Live is back at it once again. I read an article over at another site that tries to justify the price tag slapped on Xbox Live. So I thought, why not look at it in a different light and see just how PlayStation Network stacks up? Afterall we are not trying to promote a Xbox Live subscription give away here.
To start off this is not a fanboy rant about how PlayStation Network is better, as it isn't. However I have used both networks a lot and saw many flaws in the argument and can defend both sides.
PSN Gets Delayed Updates
The first "fact" to prove Xbox Live was better was PSN gets everything delayed. This is not true however; this boils down to developers and what Microsoft has paid for. Modern Warfare 2 actually had several updates before Xbox, and EA has been stable on keeping content flowing to PS3. In-fact it has even been noted that PlayStation will be seeing the new Medal of Honor DLC, but Xbox will have to wait.
Granted Microsoft does pay off certain developers to bring exclusive, or timed, content to Live before PSN, like the Call of Duty content. This could justify a price tag, but at the end of the day if both sides get the same content who cares when it comes? The fact that Microsoft has business charges to updates and content along with paying subscribers gives them the opportunity to have this benefit. However it by no means PSN is lacking in this department, as Sony has began to do similar moves.
PSN Isn't Stable
The next argument was PSN is down more than it's up, especially when compared to Xbox Live. The writer notes that PSN is down at least once a month, which is true, but it's for less than an hour usually between 3am and 6 am on a Monday's when most gamers are not even awake. Even during this maintenance, the network can still be accessed and used. Sony has been adding a lot of new features that have caused several aspects of the network to be temporally closed lately, such as the PSN store, but when it comes back online we get something special. Did we forget the time when Microsoft went down for nearly a week? Microsoft also takes their network down for maintenance along with when new features are added if needed.
Another issue that falls under this, that wasn't brought up in the other article, people seem to argue lag and hackers are rampart all over PSN. This is common on both platforms and has nothing to do with the network. If you read EA releases on the Medal of Honor site, they tell you how many servers for each network are used to keep the game running. The lag and issues during launch were fixed by EA, not Sony or Microsoft, adding more servers.
Yes PSN is still a growing network and yes it still has its hiccups. However the writer seems to be stuck in 2007 when these problems were nearly everyday. Sorry fellow writer, maybe you should pick up a PS3 again its been a few years....
The Features Justify The Price!
The next issue brought up, is ESPN and cross game chat make it completely worthwhile to spend the money. If Xbox still had Netflix and some other features exclusive to the console I would agree, but that is no longer the deal here. Sony has scored several music deals, some of which will be coming to NA eventually, that beat out the music features Live offers. Netflix in its current state is better on the PS3 than it is on Live. I will admit Cross Game chat is pretty handy, but it's been rumored to be coming to PS3 for ages now and eventually it will. If having that feature makes you want to spend the extra money then by all means Live is better for you. For now chatting via video while not in a game, or sending a quick message via the XMB will do for me. Plus if you are talking to your friends, they are most likely playing the same game anyways. ESPN is cool, but just like Netflix I believe Sony will get it too. That or they will offer something similar, and if they don't just jump on the browser and head to ESPN.com.
Fact of the matter is, why are we comparing features like ESPN? The Cross Game Chat is the only bargaining chip here for gamers. Sony is in the tech world, much like Microsoft, and any techy knows app's are starting to take over. With the PlayStation phone using Android, and Sony mentioning the jump into that market, I wouldn't doubt it if similar apps started coming to PSN. Microsoft of course won't be far behind, so things like ESPN mean nothing when trying to justify a price on a game network.
Cheaters and Jerks Be Gone/ Everyone Has a Mic
I hit two birds with one stone right here. Let's be upfront, Sony offers the same report service as Xbox. You go to the site, push "report a user" and type in their name. The recently played list will give you easy access to this person's name. If you honestly believe there are no jerks on Xbox Live, then I believe you never played it. The first time I ever played Xbox Live I was turned away simply because every game I got into was nothing but annoying teens acting "cool." Why? Because everyone has mics. Yes I just made that a problem here. While it's cool this is provided in the box for Xbox buyers, this has nothing to do with the network.
Simply stated, if you are mature enough to handle a mic and really want one you will buy one. The official Sony PlayStation blu-tooth mic is one of the best ones out there for gamers. Hell I have yet to get into a game of Medal of Honor without someone talking. The days of "no one has a mic on PS3" are over. Not every single person in the world needs a mic, and just because they have one doesn't mean they are using it.
The Things Sony Does Offer
PSN does have some features worth noting that make it stand out. PS Plus is the paid service of PSN, but instead of pushing you to buy it they purely offer you the bonus of added features. Game discounts, early updates, and so on, but with the added perk of playing online is free for those that don't want it. I get on PSN to do one thing, play online. Nothing more, nothing less. I don't see the point in paying to play, I never have. I never purchased a paid MMO title because of this. Why does Microsoft force you to pay to play, then pay for the "better features" of their service? Sure they are offered, but by the time you get them all you won't have any money left to buy new games to use the service. Sony went the complete opposite route with the newly announced PlayStation Rewards. Instead of charging you to play, they reward you to play. PSN Store also offers a massive video store, HD Netflix, and plenty of PSN game exclusives and so on.
The article had no logical arguments in regards to how Microsoft can justify the price of Xbox Live. Let me tell you now, there are plenty of them. You just have to look outside the fanboy box and stop trying to flame PlayStation fans. For starters Xbox Live is a lot cleaner and more integrated into the system itself. It's the one thing that stuck out to me the first time I ever used an Xbox. Why is this argument never brought up? Even Sony themselves stated they need to integrate PSN better into the XMB and core of the console. Friends, connections, features beyond Xbox (Zune, the official site, etc). Its things like this that persuades users into paying for Xbox Live.
At the end of the day PSN is not that far behind Xbox Live overall. In certain viewpoints it's not behind at all. However there are certain arguments you can take to say PSN is lacking in comparison to Xbox Live, yet none of these arguments are brought up in the debates. So think outside the box, bring up something more logical, and then we do the talking. In other news, if someone states Call of Duty is a Xbox exclusive again I may have to kill them…..